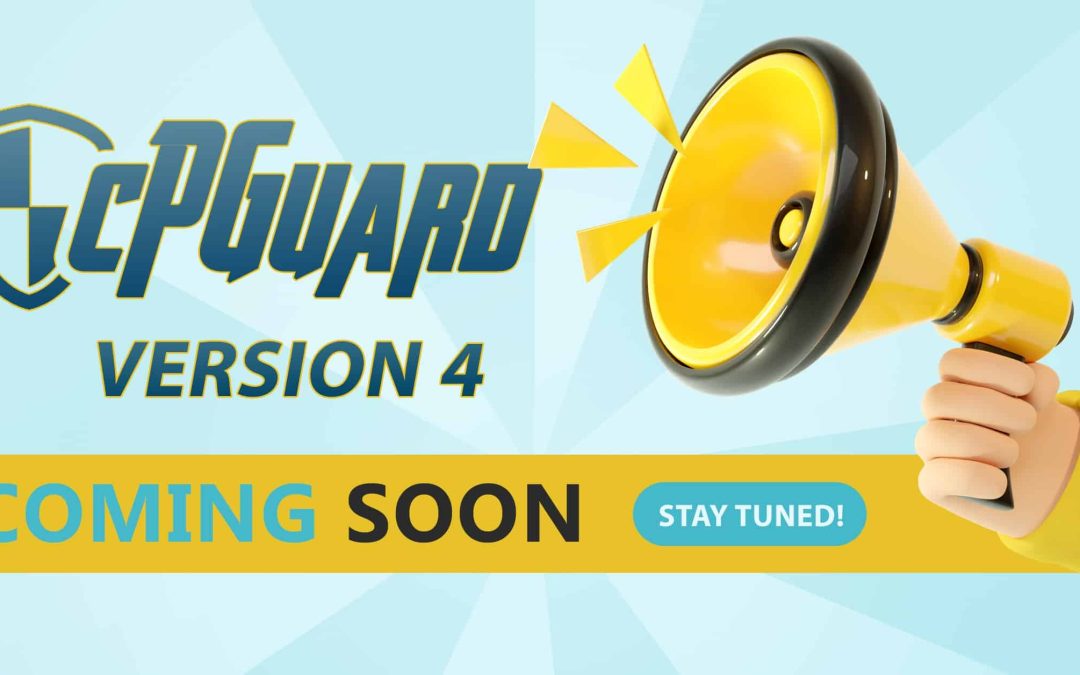 We are happy to announce that we expect to start cPGuard v4 client beta testing by the first week of April 2022. Version 4 of cPGuard is not just a typical update with some UI improvements and new features. It is a complete revamp which introduces a fresh UI with an incredible new workflow. We have built a new framework that opens endless possibilities for integrations onto multiple platforms. We are trying our best to make each component perfect and for a trouble-free upgrade from V3 to V4.  As it is a new software model, there are a few things you need to notice about V4 features and requirements.
What are the new features in V4?
Centralized server management :- In cPGuard V4, you have an option to view and manage all your servers from our Cloud-based user interface. This will make your life easier especially when you need to check cPGuard on multiple servers.
User-based access :- You can define an access matrix for your server managers to your servers without giving them root access. You can create multiple users and grant access flexibly on your servers
Server overview reports :- From the centralized UI, you will get an overview of the attack rate against your servers,  servers with alerts, etc 
Control Panel independent :- We are crafting cPGuard V4 as control panel independent.  So we can support more control panels soon and can introduce more features into cPGuard. 
Requirements for cPGuard V4
As it is a new software model, the requirements to run cPGuard also change a bit compared to previous versions.
App Cloud should be able

to

communicate to the agent installed on the

customer's

servers.

So the cPGuard Cloud IPs must have whitelisted on client servers or the software will not function well.

We will add an automatic whitelist for CSF and in other cases, the user must do manual whitelisting of the IPs that we provide. 
The supported Operating System list is updated and we support almost all RHEL and Debian derivatives now.

But

cPGuard version 4 will not support CentOS 6.x and Debian 9.

The UI will be centralized, so you need to login into the cPGuard dashboard separately using your OPSSHIELD client area login credentials. 

You may notice some missing data in V4 dashboard initially, which is fine because those are the new metrics for V4. We try to import all V3 data to V4 during the upgrade but new metrics need to populate from the new data collecting system  
Do you need to take any action now?
You do not need to take any action now. We will roll the existing servers into V4 sequentially with multiple updates. During the process, we will alert the customers if any of the requirements cannot meet and you can resolve it manually to prepare your servers for V4 update.  We hope that we can release V4 within a couple of weeks. 
Stay tuned to our Social media accounts to get additional information about cPGuard V4.